SUBSCRIBE to my newsletter and receive a discount code for my album
Debut album D'alma ('from the soul') includes favorites like 'Joana Joaninha', 'Nhe Simpronia', 'Ninguem' and 'Mund Amor'. 
Limited edition album with mirror printed CD, mat finish 3-digipack with rainforest artwork. 
Regular Price CD € 15,-
SUBSCRIBER SPECIAL CD € 12,-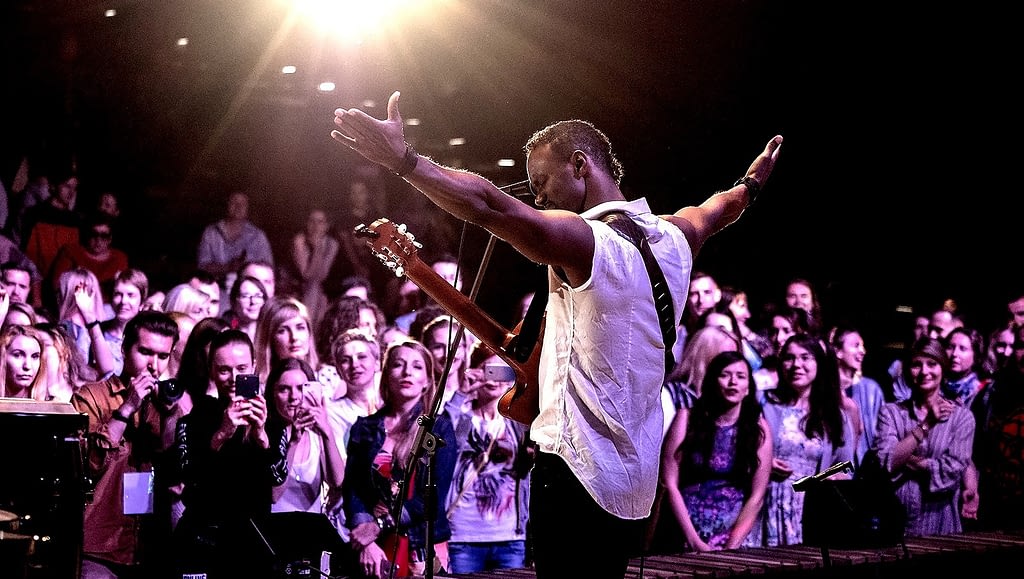 Captivating audiences worldwide
For 11 years the Cape Verdean singer and multi-instrumentalist toured the world as Cesária Évora's percussionist.
Finally in 2017, Miroca released his highly anticipated album D'ALMA, as the 'Barefoot Diva' always wished him to do.
Since then he's been sharing his music live band in 4 continents! 
Drawing on his vast rhythmic knowledge, he's created his own unique guitar playing technique; forward driving, playful, surprising and fresh. READ MORE
"I see so many concerts, but this is by far
one of the best performances I've attended in a while.
The music is full with so many layers"