Dorota Miśkiewicz ft Miroca Paris
*now available*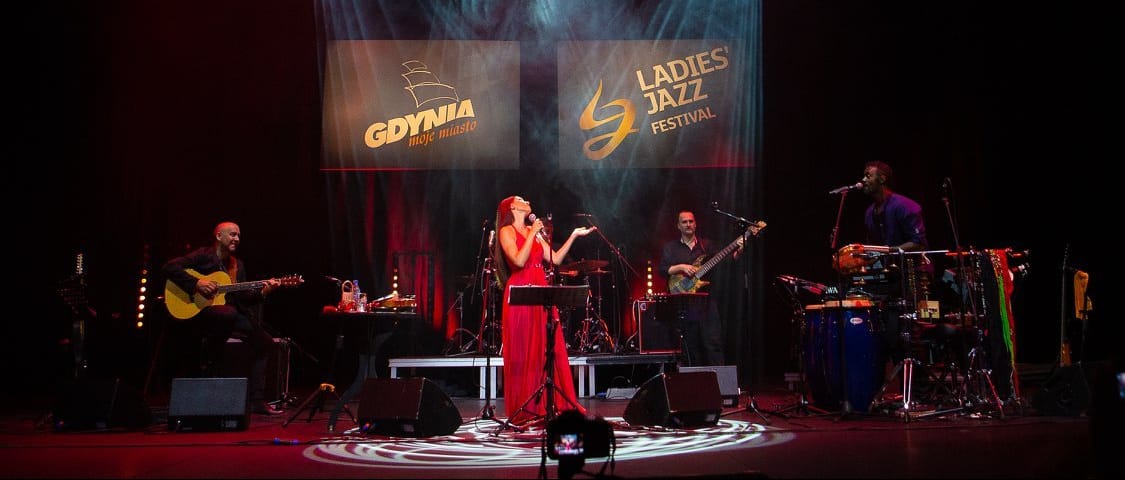 Renowned Polish jazz singer Dorota Miśkiewicz and Cape Verdian multi-instrumentalist & singer Miroca Paris present: Caminho para Evora

Over 10 years ago Dorota Miśkiewicz recorded the warm duet 'Um Pincelada' with the one and only Cesaria Evora. The song spread like a wild fire and, fueling a growing interest of the Polish vocalist in sounds from Brazil and the African continent.
At that time the young, talented Miroca Paris was touring the world non-stop as innovative percussionist with the 'Barefoot Diva'.

The Caminho para Evora project embodies more than a tribute to the late Barefoot Diva:
it's a kaleidoscope of contemporary repertoire with warm tones and rhythms unusual to jazz.
Miskiewicz' album Caminho (2008) flourishes with African and Brazilian sounds; influences weaved into her music consistently. Drawing from his vast rhythmic knowledge Miroca enjoys improvising and pushing his own music to engage in the jazzy dialogue with his Polish partner.
Be prepared for new compositions and Miroca Paris's warm, raspy voice and guitar! They'll play alongside top Polish and Portuguese musicians.
Get in touch for specific details regarding availability, line-up and more:
Management Dorota: Kinga Jonowska
Management Miroca: Miriam Brenner – Kokako Music

Since then, Miśkiewicz released 'Caminho' plus four more albums and collaborated with fabulous jazz artists, such as Nigel Kennedy, David Murray, Louis Winsberg, Kepa Junkera, Tomasz Stanko. In 2016 she authored the all-star project PIANO.PL, including the Atom String Quartet, voted Live Album Of The Year in Poland.
After Evora's passing Miroca Paris added his high level musicianship and creativity to countless projects, ranging from Zizi Possi, Sara Tavares, to his uncle Tito Paris. All this build up to the kick-off of his own career as singer and guitarist. Last November he released his album D'alma (soul), debuting at WOMAD festival and selling out shows from Russia to The Netherlands.