Island Rhythm Innovator
Singer, percussionist, drummer, guitarist
Miroca is supported by Latin Percussion and Remo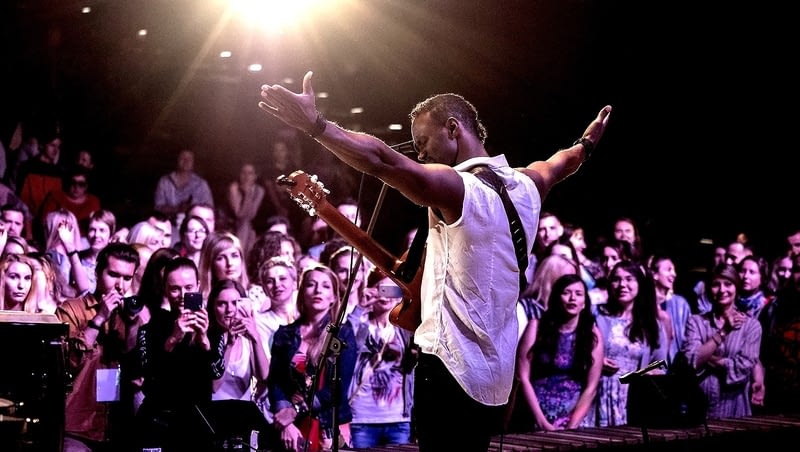 NEWS
Tea with Soul – Cha com D'alma

Time for Tea Traveling around the world, there's always one thing I can find: Cha, tea! From Siberia to Brazil, every hotel room, backstage area, breakfast buffet: there's some kind of tea, which makes me so happy (not airplane tea please!). A cup of tea to warm up, wake up, with ginger and honey to sing, to enjoy with new friends or by myself to relax after a show. We all deserve […]

Live in Lisbon 26 Sep

Miroca Paris live concert Lisbon 26 September 2020 with Paulo Flores.

Available for 2021 and beyond!
The COVID19 virus is hitting us all hard, the lockdown, the social distancing and not being able to connect live with each other through music. While it's still uncertain what the summer season will look like, I'm positive that we can beat this and will be performing again.

Get in touch with my team: Kokako Music – bookings@kokakomusic.com
Let's beat this together and keep the scene alive by supporting your favorite artists!
– Beijinho, X Miroca
♥ 🚀 SEE YOU SOON 🚀 ♥

---